RetroArch is an emulator utility that has been reconnecting gamers with all the classics of the past. The software uses one of the most user-friendly interfaces out there, and it's very easy to use of it to play older games even on machines with low specs. The team behind RetroArch is well aware of the ground lost by personal computers to smart devices. That's why they are coming to every android device to keep you playing until your thumbs hurt.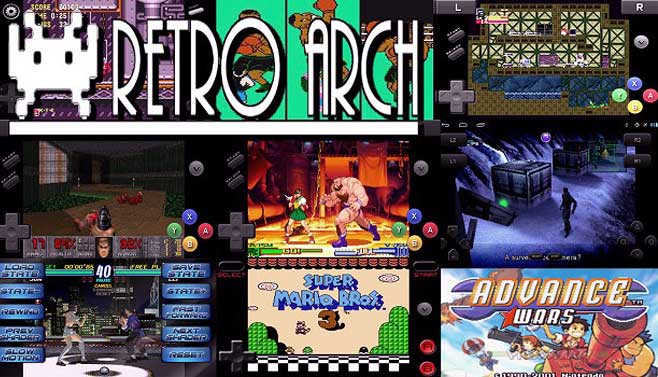 The App for the Kid Gamer of the '90s
RetroArch is looking to bring the spirit of retro gaming to Android by getting rid of the pesky paywall asked out of a lot of encoders. These people are using copyrighted material to make money without paying royalties. While there is no such thing as "ethical piracy," you won't be spending your hard earned-money for ROMs for games you can get for free on a desktop utility. RetroArch uses modular implementation for plug-in cores to run your smart device the same way they do it on computers. You won't be needing drivers and extra coding to use the app as it happens with MESS and other multi-emus. Every emulator will run smoothly using RetroArch's interface nicknamed "Libretro."
RetroArch is a free, open-source app that can be expanded at the whim of the developers or curious users who might want to tinker with it by adding other functionalities. The team behind it has made sure to let the people know they will update the app with many plug-ins to expand its usability. The cores of the app are based on PC emulators. This means that the transition of the games is very accurate, with a broad range of compatibility. Game Boy, SNES, Genesis, and Sega CD games managed to do great on our tests runs. True retro gamers fans will be delighted to know that the app supports Virtual boy games. This is the much-maligned first Virtual setting of Nintendo in all its glorious red schemes.
The Good, the Bad and the Ugly about RetroArch
RetroArch also manages to handle old-timers indies such as Cave Story, the original Doom, and Wolfstein. Most of these games are being offered behind paywalls that makes no sense for something that is being provided as open code ROMs in many virtual libraries. The fact that these offerings are not licensed; it's what makes most of them the worst offenders. All the cores offered by the app are coming from different emulators. RetroArch manages to unite its functionality on a common front-end, with a very smooth performance. So far the team behind it is about to offer PlayStation emulation based on the demand of the users.
Players can get the application from Google Play store for free.
RetroArch is an excellent offering considering the things it can do on smart devices. The app still has a long way to go to make all the cores work properly with cohesion. Is great to be able to play all the games we want on our smartphones. But it still needs work regarding playability, default control settings, and other overlays that make switching platforms a little nightmare. By overcoming these problems, we could be looking at one of the best apps for retrogamers that don't use Retropay technology.
Ultimate "Classics Games" Emulator – RetroArch came on Android